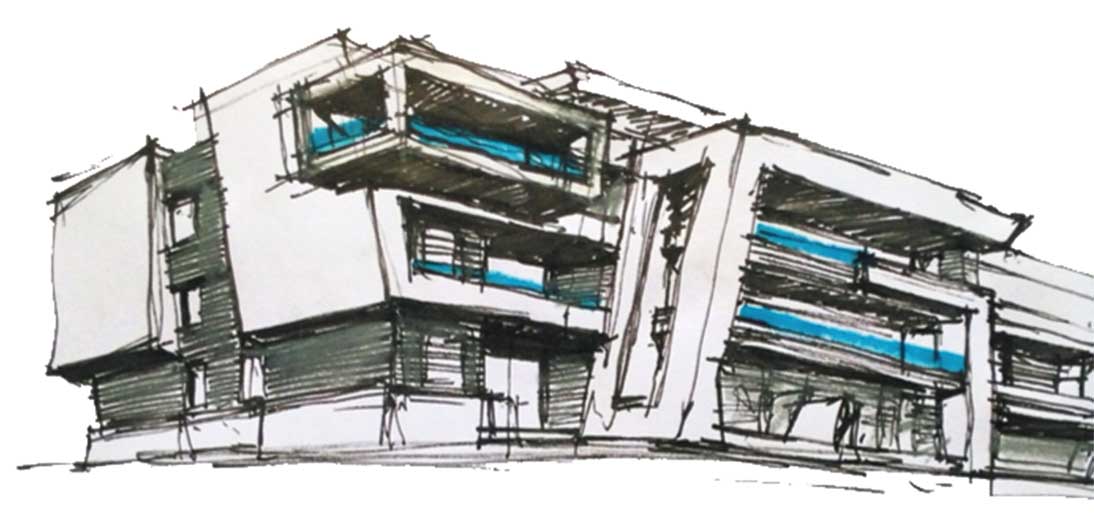 Build to Rent
A main goal of the Senior Resort / Build to Rent is to well integrate into the Urbanization as a whole. For this purpose, the buildings are arranged around a central green area with a recreation areas and gardens.
On the perimeter of the layout there is an outer road that rings around the houses in order to offer residents privacy, comfort, and proximity between parking and housing.
The southernmost building, that closes off the complex, would house the restaurant area, gym, community spaces, treatment clinic, etc.