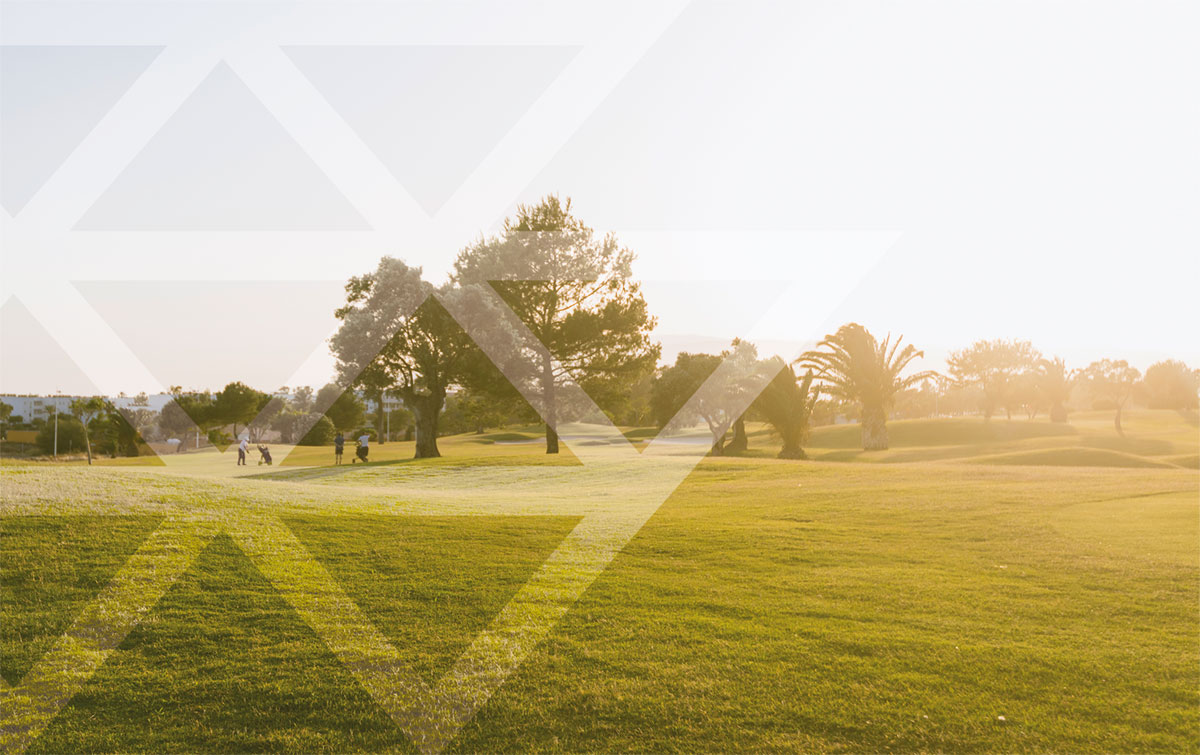 A GREEN OASIS
one of the most charming spotsof the mediterranean
Not in the province of Almería nor in the vast majority of the Mediterranean coast has another tourist resort been developed in the same league as El Toyo-Cabo de Gata.
The resort is situated in the middle of the region that gets the most hours of sunshine per year, with a unique European climate and environment to enjoy. The Toyo Beach & Golf Resort is ideal for sun, beach, golf, and conferences.
It is becoming one of the most charming spots of the Mediterranean for relaxation, harmony, and holidays with family or friends, as well as an extraordinary residential destination made up of urbanizations that run between the coast and the golf course.
Just a step away from the maritime and terrestrial Cabo Gata Natural Park, El Toyo is a green oasis in the middle of the Almería coast. It is also home to the Hospital for High Resolution, a few kilometers from Almería capital and its airport.
GOLF COURSE
Alborán Golf has undoubtedly become the new reference for golf in the south of Spain, located in a province that boasts the highest number of daylight hours in all Europe. As the old advertising slogan says, Almería is where the sun goes to spend the winter.
STUNNING BEACHES
In its pristine beaches you'll enjoy the Mediterranean sea, in a privileged environment.
Cabo de Gata beaches are without a doubt some of the best in Spain. A big plus is that they are never over-crowded, so you can actually enjoy them at any time of the year!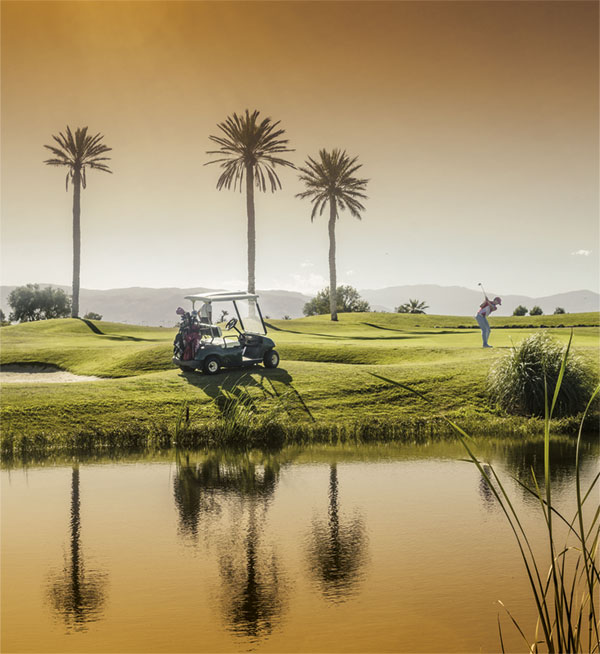 sports & recreation
The tourist amenities of El Toyo Beach & Golf Resort are unique and incomparable within the Spanish Mediterranean coast.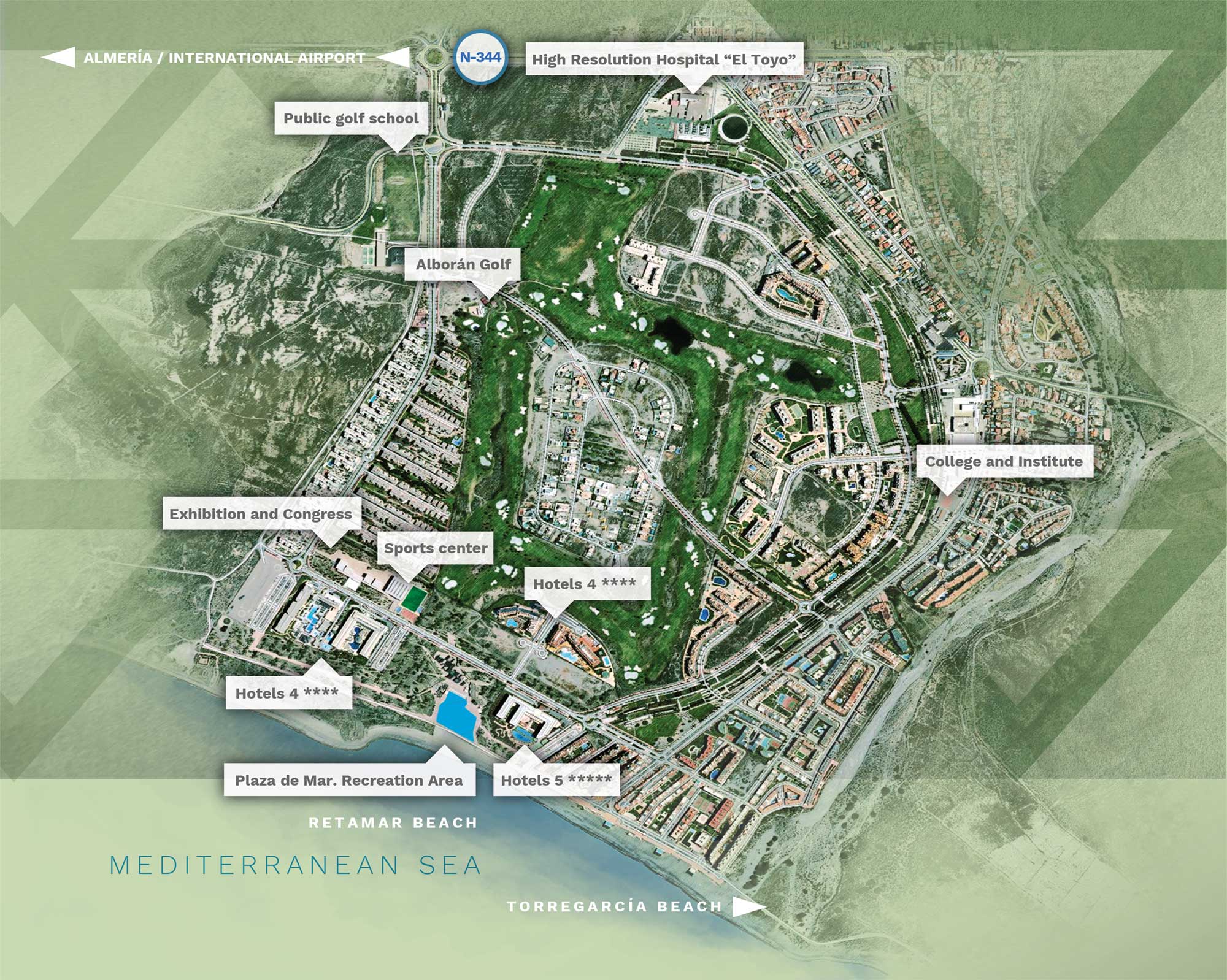 UNIQUE & INCOMPARABLE
services all year round
It offers four four-star and one five-star hotels, an eighteen-hole golf course, a golf school, a major hospital, a conference and exhibition center, sports facilities for paddle, tennis, and track, countless residential complexes with the best amenities, an automated vacuum waste collection system, bilingual primary and secondary schools, a spectacular boardwalk with viewpoints that point toward the Mediterranean, kilometers of bike path, the largest green and botanical expanse that Almería has designed for the enjoyment of families, and kilometers of Mediterranean shore.
Moreover, there is a great beach-side recreation and leisure complex, known as Plaza del Mar, around a man-made saltwater lake. All of this is in the unbeatable location: a stone's throw from the desert, snow, Cabo de Gata Natural Park, the city and its cultural and leisure resources, and everything else that the province of Almería has to offer.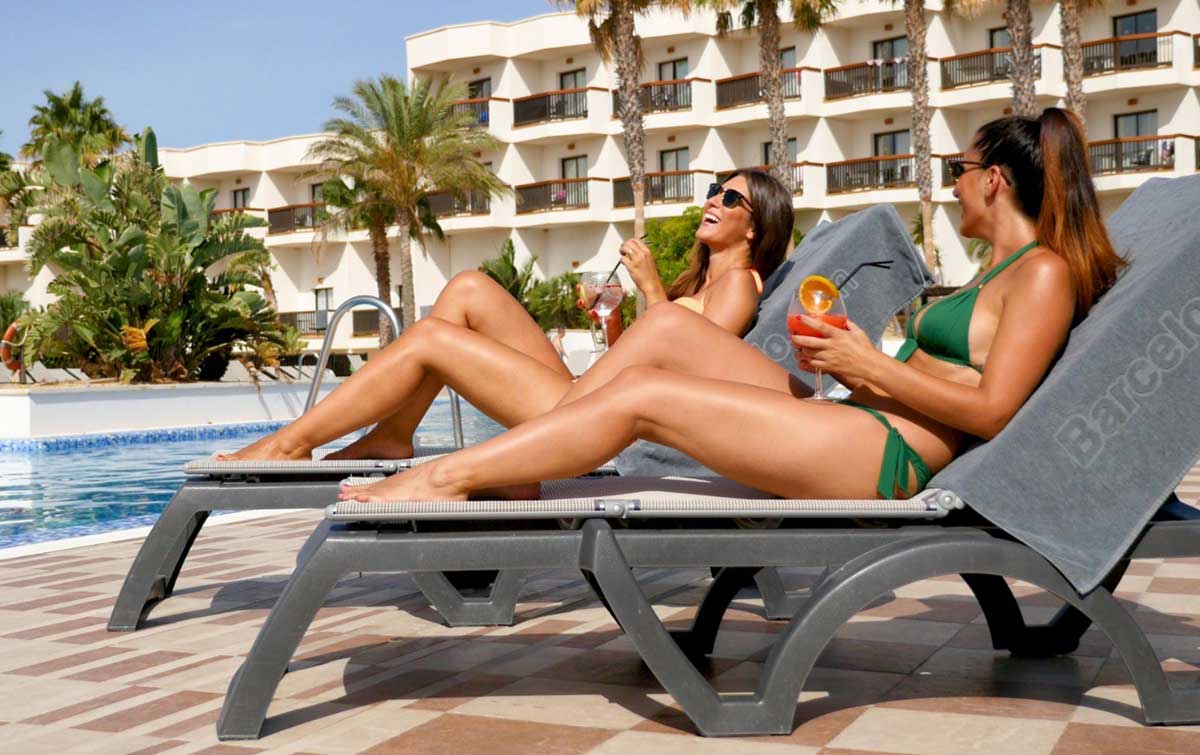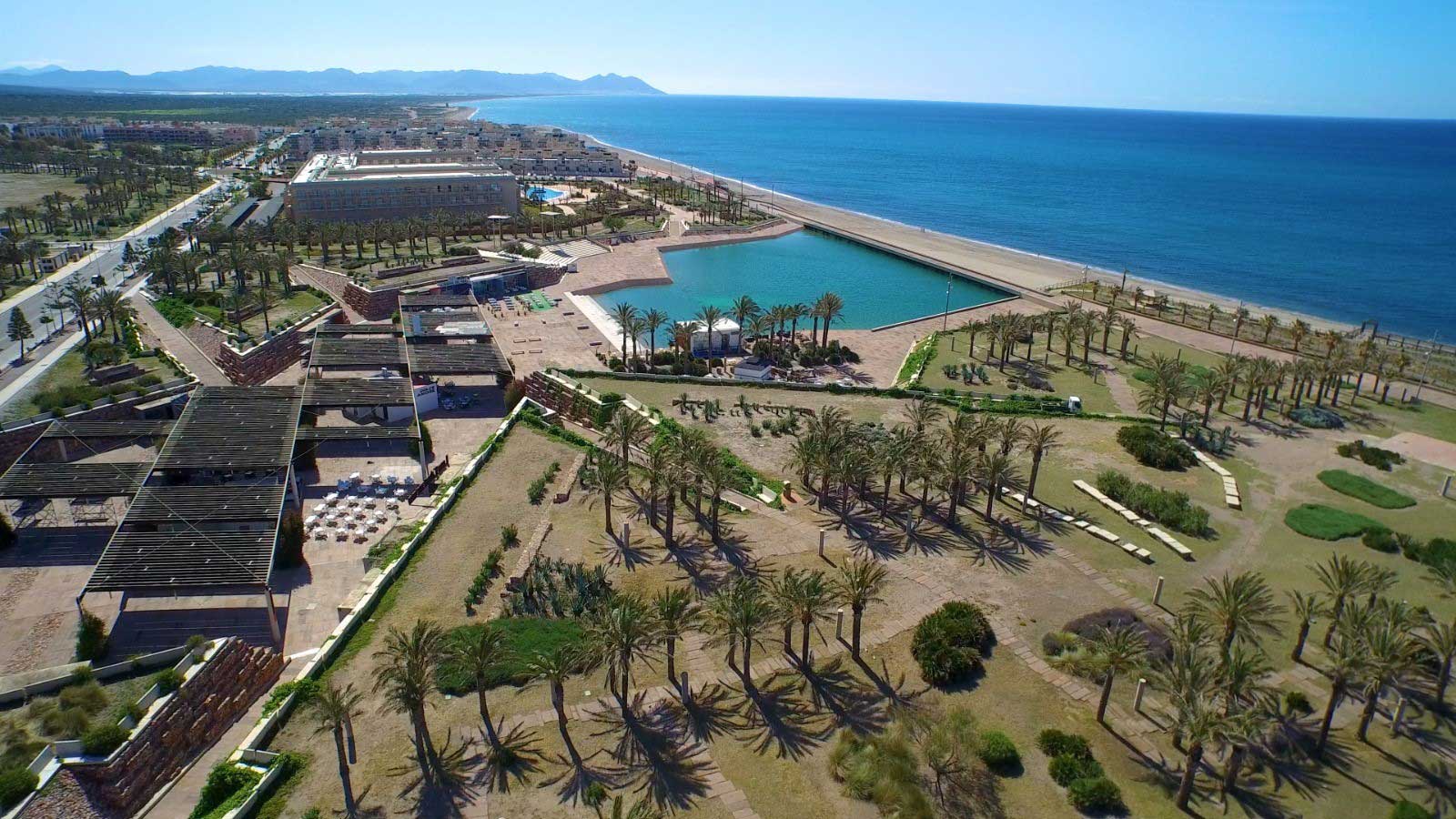 a unique European climate and environment to enjoy